Little League Is Ready To Start, With A Few Coronavirus-Related Modifications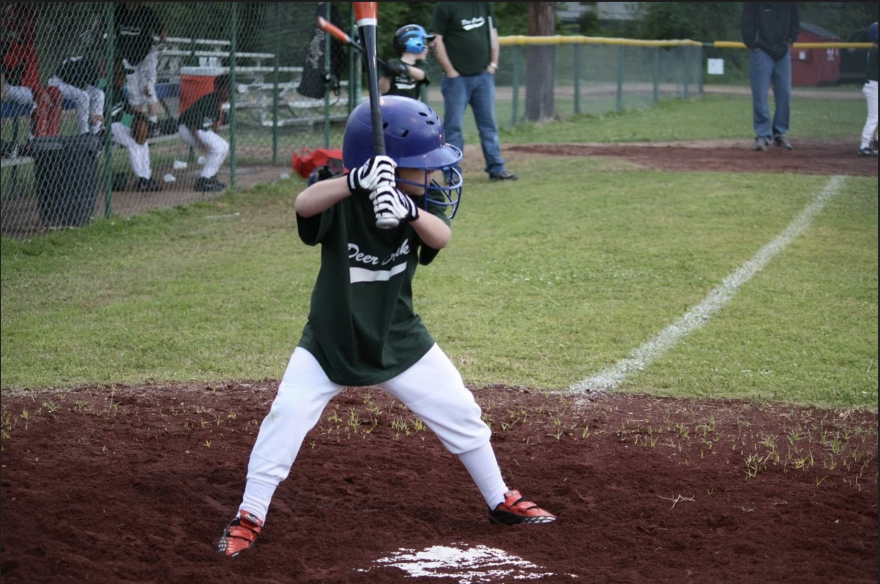 The State of Ohio has said it's now okay to play little league baseball this summer, but there are a lot of new rules.
Kids can't give each other high-fives or handshakes. They have to wear masks when they aren't on the field, and they have to stay at least six feet apart when they're in the dugout.
Read the complete list of coronavirus related rules here.
Tommy Hutchinson is the Vice President of Northridge Little League. When I asked him how they were going to institute these new rules, he burst out laughing.
"It'll probably be tough," Hutchinson says. "We're gonna really have to go over the rules and teach them a new way to go about things, especially with high fives and stuff like that."
Northridge's little league season was already cancelled because of Coronavirus, but now they're planning to hold camps where neighborhood kids can play scrimmage games or have home run derbies while learning the new social distancing rules.
Still, a lost season is a heartbreaker for Northridge, especially after last season was cut short.
It was this time last year that their baseball fields were destroyed by one of the Memorial Day Tornadoes.
"It was devastation," Hutchinson says, recalling what the field looked like after the storm. "It wiped it out good. So, we're actually still trying to rebuild it. We've had a lot of donations from people. People helping get the fields back together, cleaning up the trash, rebuilding dugouts."
One of the baseball diamonds is still being worked on, but most of them are ready to go. And so are the players. League officials say they've had more children sign up this year than they did last year.
"I don't think it's keeping them away," Hutchison says. "I think they want to get out there and be a kid again, and forget about all the bad stuff and have some fun."
Now, little leaguers in Northridge are just waiting to hear someone say, "Play Ball!"