A century ago, Dayton helped drive the global economy with inventions that changed the world –– think, the airplane, the cash register, the self-starting engine. WYSO's Scratch series on business and the economy asks: is that spirit of invention still alive and well? Who benefits? And what could the future look like? Scratch. Exploring the people, businesses and ideas that could impact life and the economy in the Miami Valley and beyond. Share your ideas about innovation below. _
Summit Planned To Tackle Wright-Patterson Air Force Base Workforce Gap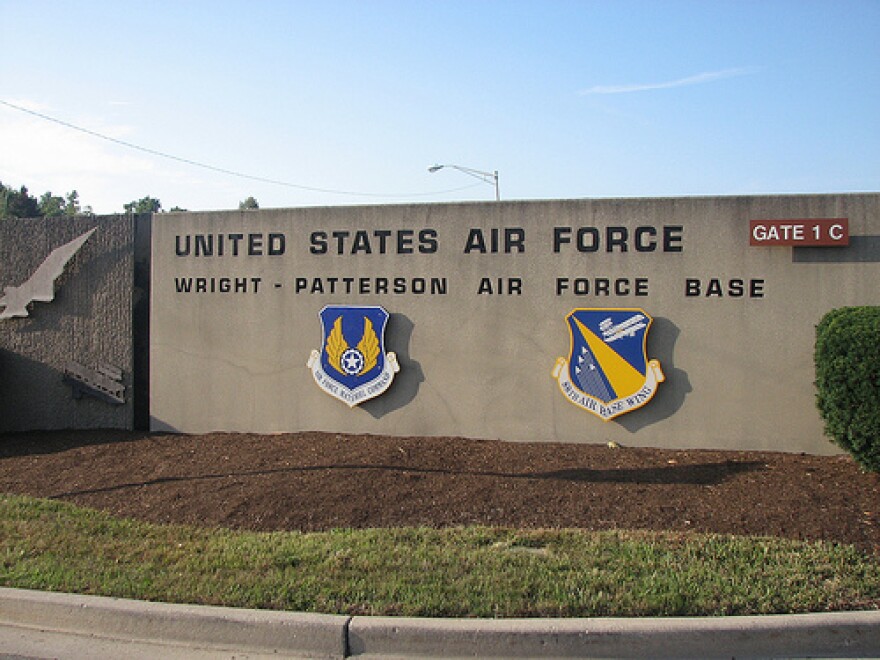 Wright-Patterson Air Force Base's workforce is aging, with roughly half of workers currently eligible to retire soon. Now, Ohio jobs, education and military officials are teaming up to attract more young people to jobs at Wright-Patt, the state's largest single-site employer.
Around 5,000 new jobs are expected to be added at the base over the next seven years, many of them requiring advanced degrees, science, technology, engineering and math skills.
Wright-Patt's workforce gap is not yet at a crisis point, says Dayton Development Coalition President and CEO Jeff Hoagland, but state economic development and military officials see a need to recruit fresh talent.
Growing Wright-Patt's talent base has economic ripple effects, he says.
"Dayton is Wright-Patt and Wright-Patt is Dayton," Hoagland says, "We're all successful together and the more jobs we can fill, the more people are moving here, the more people are buying cars and buying homes and the better the economy continues to be."
Every year, data show, Ohio federal installations including Wright-Patt and the Dayton VA generate more than $16 billion in economic activity across the Dayton region.
Wright-Patt, JobsOhio, and state public and private colleges and universities are organizing a so-called Workforce We Need Summit to discuss base workforce needs next spring.
Hoagland says the idea for the summit was sparked when Gen. Arnold Bunch, Jr., Lt. Gen. Robert McMurry and other top leadership at Wright-Patt talked about the base's workforce challenges at the coalition's recent Ohio Defense Forum.
He says Lt. Gov. Jon Husted then suggested the military and educational institutions collaborate to address the challenges.
"I look forward to teaming with Lt. Gov. Husted, local community leaders, and my mission partners on Wright-Patterson Air Force Base on the Workforce We Need Summit in the spring of 2020," said Lt. Gen. Robert McMurry, Commander of the Air Force Life Cycle Management Center, said in a written statement.