Five Candidates Vie For Dayton Commissioner Seats In Primary Amid Corruption Investigation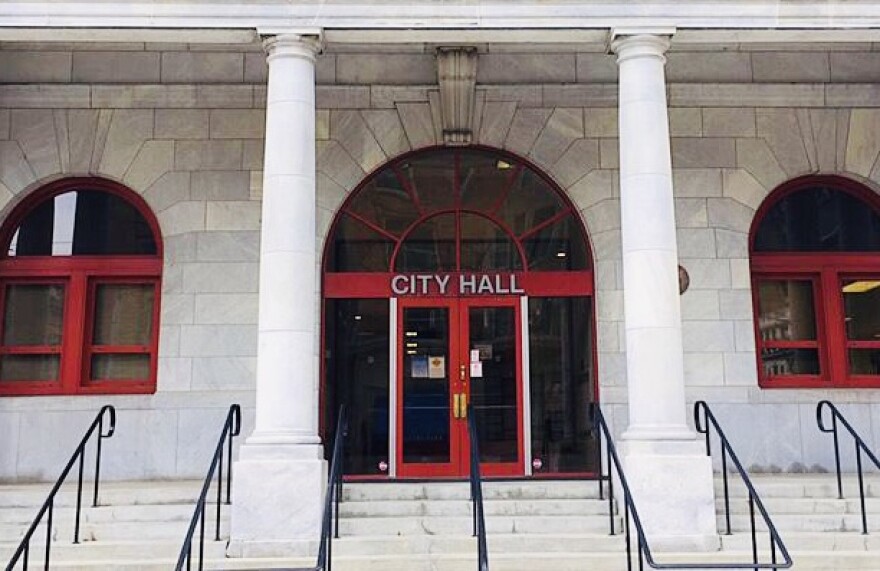 On Tuesday, four Dayton men, including former city commissioner Joey Williams and current city official Roshawn Winburn, were indicted on a range of charges including bribery, wire fraud, and public corruption. Former state representative Clayton Luckie, and entrepreneur Brian Higgins were also indicted.
The allegations come ahead of the May 7 primary election where five candidates are running for two open seats on the city commission.
The U.S. Department of Justice and FBI announced that the initial arrests were just the first wave of expected charges in an ongoing joint investigation into Dayton corruption. Most of the charges had to do with the city's contracting process.
The arrests came a day after city officials were celebrating completion of the final step that will allow the much anticipated Dayton Arcade renovation project to move forward.
Christopher Devine, an assistant professor of political Science at the University of Dayton, says even when there's positive news happening for a city like Dayton, scandals and ethical issues can erode public confidence in government and potentially shake up elections.
"This could just further encourage people to be very skeptical of politicians, any elected officials and to suspect that, however they might appear in public while serving, that behind the scenes they're just people," Devine says. "So, I don't know exactly what effect that will have on voters locally, or how long that kind of thing might take to process, but it feeds into the concerns that people already have."
Chris_Devine.mp3
Hear the full interview with Christopher Devine as heard on WYSO Weekend.
The May 7 primary race for city commission includes includes two incumbents - three-term city commissioner, Matt Joseph and commissioner Chris Shaw, who is running for a second term.
Also running are Valerie Duncan who's spent more than 30 years in public service, partly as a Southeast Priority Board member. She has also worked with several west Dayton development organizations.
David Esrati is a small business owner, veteran, and community activist. The Wright State grad is also a self-described "citizen journalist" who's been following local politics for years.
The fifth candidate in the primary race for Dayton city commission is Shenise Turner-Sloss, a logistics specialist at Wright-Patterson Air Force Base who is also a former City of Dayton Dept. of Planning & Community Development employee.
The candidate with the lowest number of votes in the Primary on May 7 will not move on to the general election in November. The final four candidates will vie for two open seats on the commission.