Ohio House District 40 Race Pits Crime Fighter Against Community Advocate Newcomer
Voters will decide several contested Ohio House races on Montgomery County's ballot next Tuesday. The race for District 40 pits a well-known crime fighter in Dayton against an up-and-coming community advocate.
Montgomery County Sheriff Phil Plummer is running on the Republican ticket against Democratic candidate Ryan Rebecca Taylor to replace outgoing incumbent Republican State Representative Mike Henne from Clayton.
Henne is barred from seeking reelection because of term limits.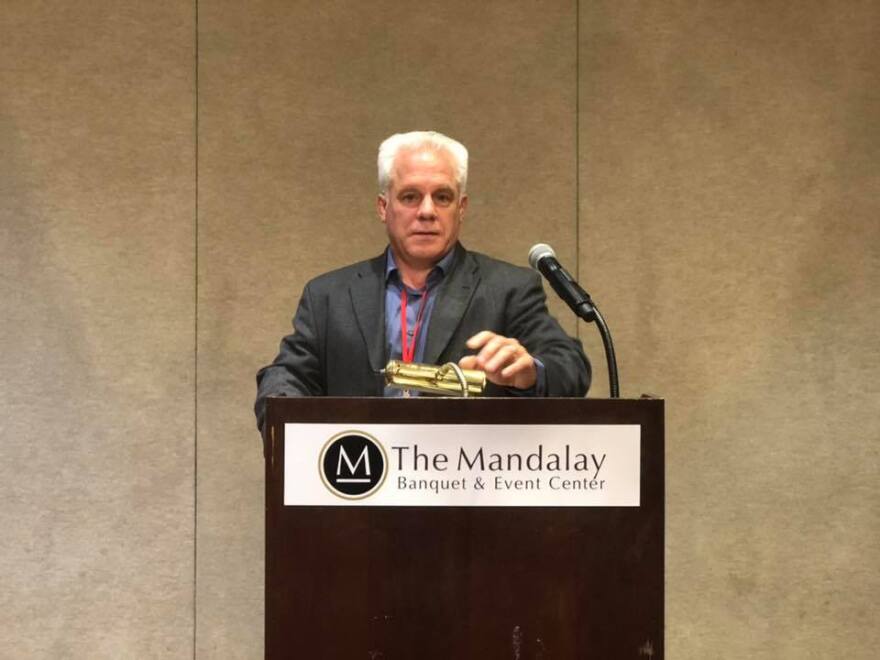 Phil Plummer has spent 30 years in the sheriff's office. He announced his bid for the seat last December.
If he wins in the midterms, the Montgomery County GOP would select a successor for the sheriff's office.
That office has been under scrutiny in recent years for multiple allegations of prisoner mistreatment. A number of federal civil rights investigations are still pending.
Plummer's Democratic challenger is Ryan Rebecca Taylor, a Northmont High and Wright State University graduate.
Taylor works as a certified rehabilitation counselor and is a full-time faculty member at Wright State. Taylor says entering politics was never her goal.
"I see this as the next opportunity to serve Ohio on a larger scale and I look forward to serving," Taylor says.
In 2015 she was named to the Dayton Business Journal's "40 Under 40" list for her community work.
"Right now, we are - quality of life in Ohio - we're ranked 40th out 50 states. We can improve. We can do better for the citizens in Ohio, we can do better for our neighbors and our children. And part of that is working together and working on these mutually beneficial goals," she says.
House District 40 includes parts of Dayton, Riverside, and Clayton. Butler and Clay Townships. Huber Heights, and Englewood are also included within the boundaries.
Sheriff Plummer did not respond to repeated WYSO requests for an interview.
Taylor_40.mp3
Hear the full interview with Democratic candidate for Ohio House District 40, Ryan Rebecca Taylor.