Oakwood Native's Film Airs Nationwide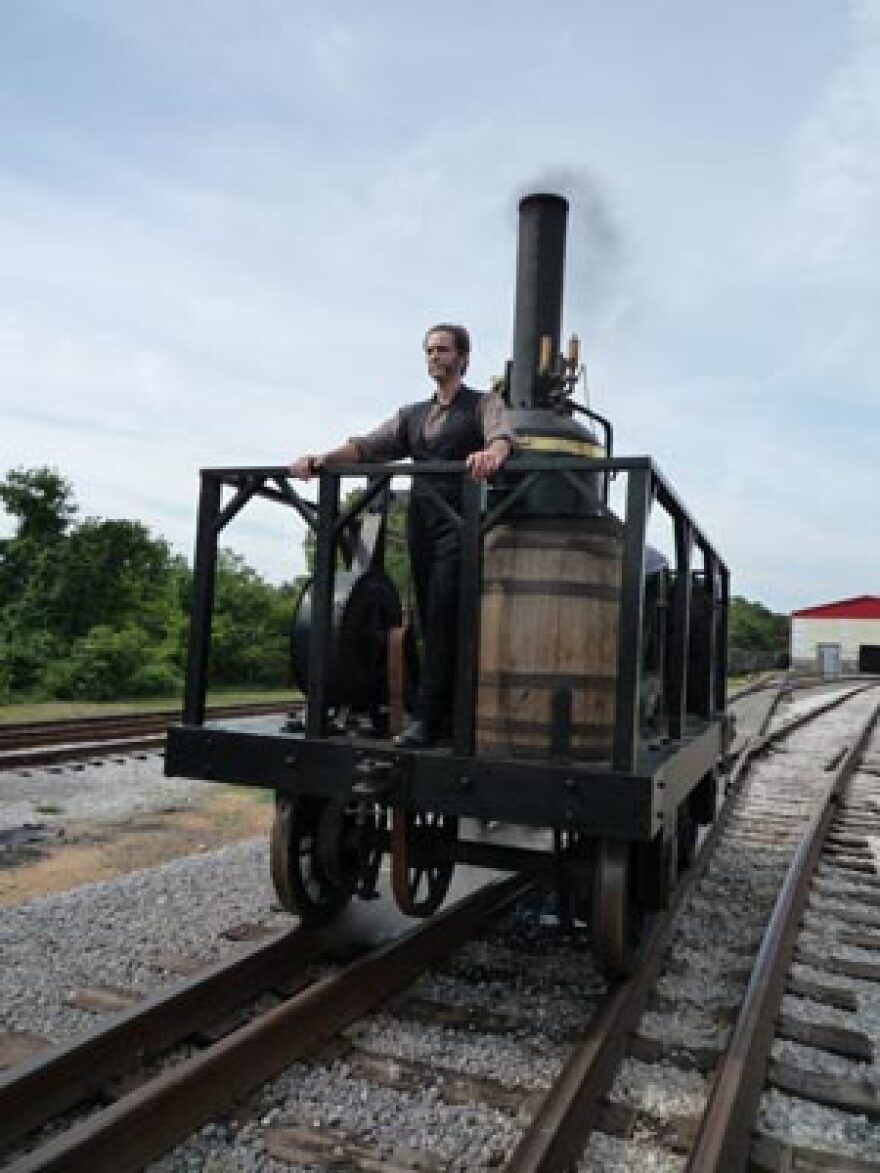 Janet Gardner grew up in the Dayton area, and was inspired by the Wright Brothers to produce her film "Mechanic to Millionaire: The Peter Cooper Story". Cooper was a 19th century inventor and philanthropist. WYSO's Emily McCord spoke with Gardner about her upbringing and why Peter Cooper should hold an important place in American history.Emily McCord: Tell me a little bit about Peter Cooper.
Janet Gardner: His name may not carry the same cache as the recognition that some other names such as Andrew Carnegie or John D. Rockefeller would carry, but his contribution to American society is just as important, perhaps even more important. Few people had more to do with this country's transition from an agrarian to an industrial society and from an uncertain nation to one that was rich and strong and confident, and he sent tens of thousands of students to college, tuition-free, at Cooper Union for the Advancement of Science and Art in New York. And he's credited with developing night school for working people. And so I thought he deserves a place of honor in American history, and in a way it's a hidden history because his memory has faded. He was a celebrity in the 19th century. He was someone who gave back to society, who wanted to give back to the people who helped him build his fortunes, and he had quite a few fortunes. One was in glue, and then he was an iron master and made a fortune actually rolling I-beams.
EM: And I-beams are a structural unit that goes into buildings that became the modern skyscraper?
JG: That's correct.
EM: You're a native of Oakwood. Did you grow up in the Dayton area?
JG: I did. I was born in Dayton, and I went to Oakwood High School through the 9th grade.
EM: So how did growing up in this area shape you as a filmmaker?
JG: Well the Wright Brothers are the most famous Daytonians that I know of, and I found their example kind of inspiring in terms of what can be done. You know they were humble men that owned a bike shop, and I guess that was the beginning. I actually started myself though as a painter. My mother was an artist, and I went to the Dayton Art Institute when I was a young girl. I guess my mother wanted to encourage me so I grew up thinking that I would become an artist, more like a painter, but as I went to Cooper Union I became more interested in photography, journalism, and I made the transition when I went to NYU Film School as a graduate student.
EM: So how did you personally come to find out about Peter Cooper?
JG: Well, I'm a graduate of Cooper Union. Peter Cooper really sent me to college. I transferred from a women's college. When I would come in the building, I would see this stone statue sitting on a pedestal in this triangular park that looks down the bowery, and I wondered who he was. And when I went to school there nobody really said much about it. They didn't say who he was or what he did particularly. I mean nobody really educated us about Peter Cooper, and I thought that was a shame and that it was time that somebody did a film about Peter Cooper. But I thought that maybe the Biography channel - I thought that a company much bigger than mine would take it on. And so in the beginning I kind of hesitated, but later I decided that it was my privilege to work on this film because no one else was doing it.
Mechanic to Millionaire: the Peter Cooper story will premiere, Tuesday October 19th at 9pm on Think TV