Fuyao Holds Information Session For Potential Employees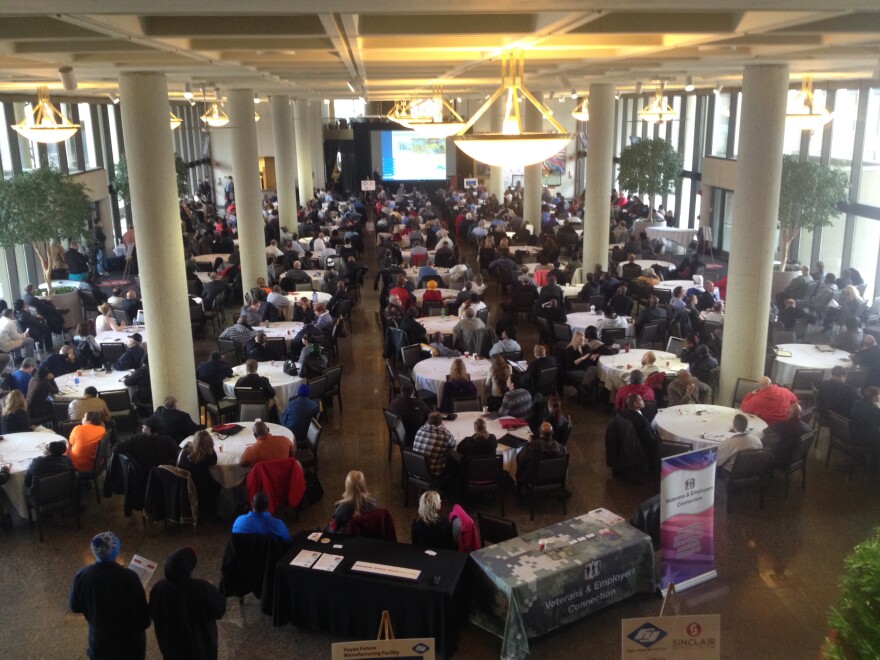 On Tuesday morning, job seekers filled the Ponitz Center at Sinclair Community College to hear auto-glass manufacturer Fuyao talk about the company and its hiring process.
Rod Fielder from Urbana lived in Moraine and worked at the GM assembly plant when it shut down in 2008.
"I left the plant when it closed," he said. "I haven't really had good luck getting another good job, so I thought what better place to go to than where I'd already spent a lot of time at and really thrived."
Rebecca Ruan-O'Shaughnessy with Fuyao says the company had good reasons for moving into the old GM plant.
"You're looking at the property, the property price, you're looking at transportation," says the director of legal affairs and administrative services. "But, really the intangible factors are the workforce here, the automotive history here as well as the love and support from the local community as well as the state of Ohio."
Officials say wages for open positions have not been set yet, but they hope to fill more than 400 positions by next spring—all of those will be in production, mainly making windshields and side windows. During a question and answer session, company representatives said they'd prefer not to be a unionized shop.
People who want to apply are being directed to Ohiomeansjobs.com, the state's economic development and jobs website.