00000173-90ba-d20e-a9f3-93ba73570001Introducing Zombie High School, a serial radio drama produced by Yellow Springs Kids Playhouse in partnership with WYSO that chronicles a ragtag group of teenagers who are thrown together by fate when their town (the world?) is overtaken by a fast-moving zombie apocalypse while they are in after-school detention. The story will unfold over a series of six episodes during which this unlikely band must secure the school, maximize their resources and transcend the borders of their teenaged identities to save themselves and possibly all of humanity.Click here to subscribe on iTunes.Zombie High School is supported by The Ohio Arts Council.00000173-90ba-d20e-a9f3-93ba73580000
Zombie High School Episode 1: Room 26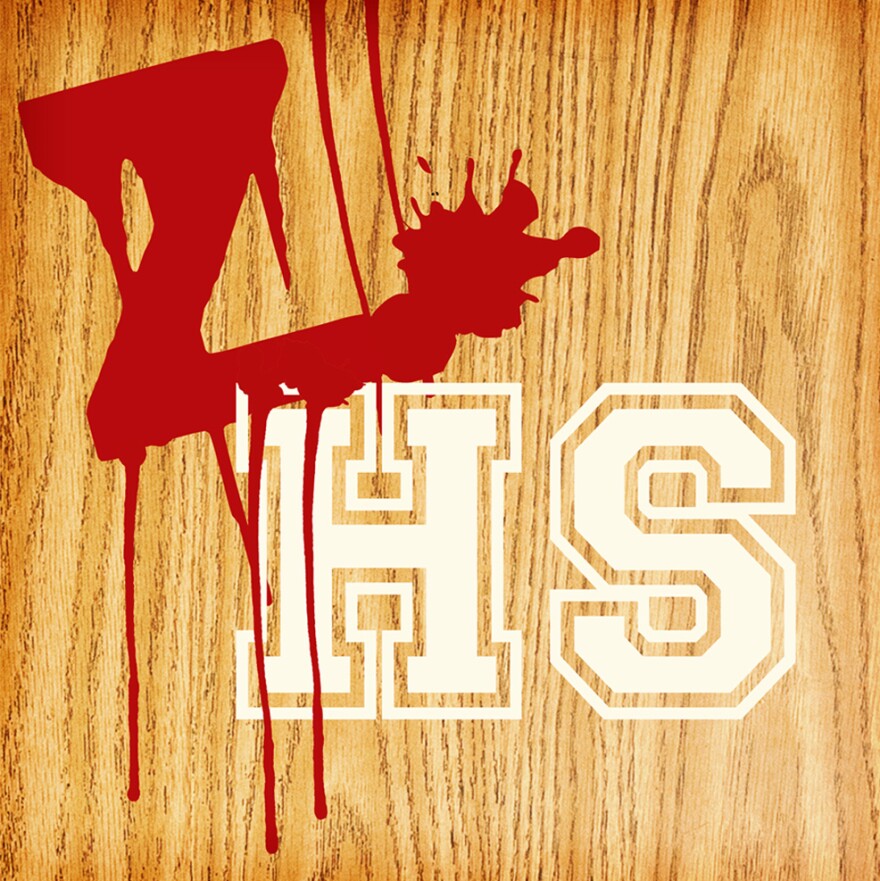 Introducing episode 1 of Zombie High School, a serial radio drama produced by Yellow Springs Kids Playhouse in partnership with WYSO which chronicles a ragtag group of teenagers who are thrown together by fate when their town (the world?) is overtaken by a fast-moving zombie apocalypse while they are in after-school detention.
Written and directed by: Corrie Van Ausdal.
Featuring: Sam Butler, Grant Crawford, Meredith Rowe, Shekinah Williams, Duard Headley and Zack Brintlinger-Conn.
Guest-starring: Annabel Welsh as Jess and Walter Rhodes as Mr. Drake.
Foley created by: Matt Minde, Sela Griffin, Emily Seibel and Tom Amrhein.
Produced by: Tom Amrhein
Original music and scoring by: Tatiana Benally.
Writing team: Luke Dennis, Sam Butler and Jeremiah Scott.
Announcer: Annabel Welsh.
Additional production help from: Juliet Fromholt.
Support for this episode of Zombie High School comes from Ohio Arts Council and the Walter Rhodes Fan Club.
Do you like us? Like us on Facebook, tell your friends about us and write a review on iTunes.