WYSO Weekend: October 7, 2018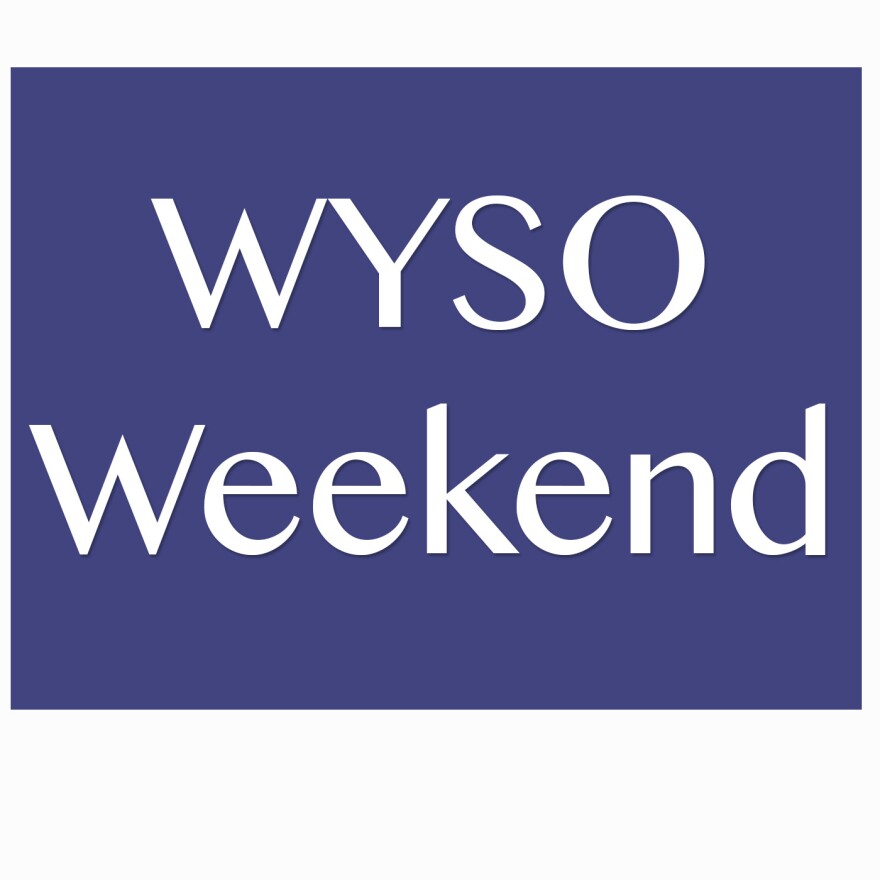 WYSO's Recovery Stories series brings you conversations from the heart of Dayton's opioid crisis. Today, we hear from Urbana 31-year-old Sarah Clay. In 2007, she met her husband Justin. – Their family grew... But everything soon changed when the couple fell deep into heroin addiction. Less than a year after finally getting clean, Justin died. Today, Sarah's in recovery. And Justin's mom Kathy Stewart helps to care for her four children.
As the November election nears, the race to be Ohio's next governor has been getting more of the attention. But voters will cast ballots on several races, including Secretary of State, a position that helps shape future elections. WOSU's Nick Evans spent some time with the major party candidates.
Today on Veterans Voices we hear from a Beavercreek Air force veteran Jason Evatt. He's the founder of a web store – called Airborne Outfitters – which makes and sells camping supplies. Evatt's business grew out of his determination to overcome PTSD. Here's his story, which may be difficult for some listeners to hear:
In 2009, a young man in Wisconsin built a replica of a one room schoolhouse, put some books inside it and put it in his front yard. It was a tribute to his mother, a school teacher. The idea was that anyone could take a book - or leave a book – and it caught on. There are 85 thousand of these neighborhood book exchanges now around the world. They're known as Little Free Libraries. WYSO Community Voices producer Alan Staiger found a husband and wife who became enamored of the idea and have a set a goal to get 100 Little Free Libraries built in the Miami Valley. Their names are Ryan and Amber Ireland.
When Good Samaritan Hospital turned 75 years old, a bronze statue depicting the parable of the Good Samaritan was commissioned and since then it has stood next to the main entrance of the hospital. And since its opening in 1932, on the surrounding grounds and throughout the halls and offices inside the hospital are countless other sculptures, paintings, and historic works of art - each piece with a story to tell. Good Samaritan Hospital in Dayton has been closed now for more than two months. The future is still unclear as to what will happen to the former medical facility that served as a west Dayton cornerstone for more than 80 years. But what about all that art that found a home inside Good Sam for all those years?
Over the past decade the neighborhoods that make up what is known as OldNorth Dayton have been transformed with the arrival of immigrants from countries such as Turkey and Russia. Immigrants have been central to the development of Old North Dayton since their arrival as laborers in the early twentieth century. Today on Senior voices, lifelong Daytonian Louis Eckert, who is of German and Polish descent, recalls growing up there in the 1960s and 70s. He spoke with Dayton Metro Library volunteer interviewer, Carol Jackson.
This week on Dayton Youth Radio, we hear from a Centerville High School student about the support she's gotten from youth counselor Miss Meyers. Basim Blunt introduces our story.