WYSO Weekend: July 09, 2017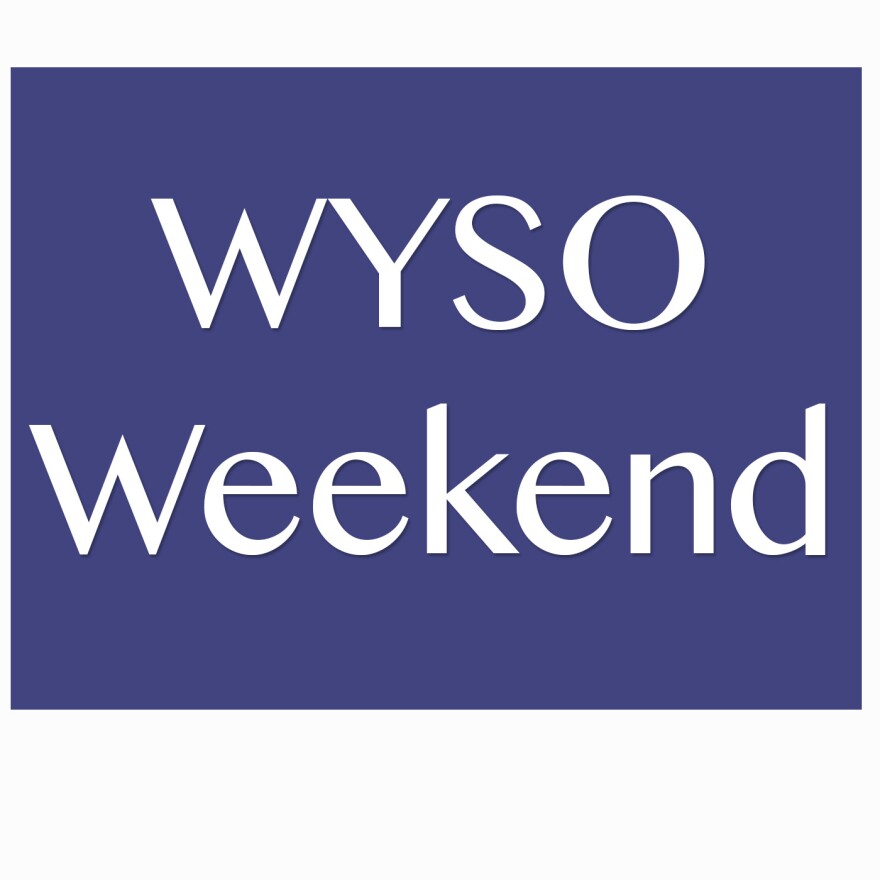 Welcome to WYSO Weekend, our weekly radio magazine! Today we've got Dayton Youth Radio, Commentary from Bob Breka and the first in our new series on living with disabilities in the Miami Valley. We've also got Culture Couch, WYSO's occasional arts series and Bill Felker has this week's Poor Will's Almanack.


July marks nearly three decades since President George H.W. Bush signed the Americans with Disabilities Act into law. The ADA was the nation's first comprehensive civil rights legislation designed to protect people with cognitive and physical disabilities. All this month, WYSO is bringing you stories of Ohioans living with disabilities. It's a series we're calling Just Ask: Talking About Disability. The series grew out of a training WYSO conducted this spring with four Miami Valley disability advocacy groups. For six weeks, producer Anna Lurie and I collaborated with people with disabilities to create radio stories. During each session, participants talked about what issues were most important them. ... Today, we kick off the series with a look at how the Americans with Disabilities Act has – and has not – improved conditions for many people with physical disabilities in Dayton. WYSO's Jess Mador has more.
This week on Dayton Youth Radio, we have a story from Stivers School for the Arts graduate Jacquelyn Adkins about life as a student athlete with an eating disorder.
Police K-9 units around the country have had to switch gears when it comes to using drug-sniffing dogs. That's because powerful, synthetic opioids like fentanyl and carfentanyl have proven harmful to both officers and police dogs alike. Sgt. Randy Beane heads the K-9 unit for the Dayton Police Department. He says the department does take steps to keep both officers and their K-9 assistants safe.
Today on Culture Couch we meet local sculptor Jon Barlow Hudson, who's finishing a piece of public art for the downtown Dayton Public Library building. Creating a public sculpture puts an artist in the middle of a conversation - the work is accessible, people can walk around it and touch it. Hudson's new work includes two seats – it's actually a place to sit and talk. Community Voices producer Lauren Shows visited the artist's studio to learn more about his work:
Culture Couch is made possible by a generous grant from the Ohio Arts Council.
WYSO Curious is our occasional series where you ask questions, and our reporters answer them online and on air. Listener Aaron Hill wanted to know more about how local communities get the fireworks for their Fourth of July celebrations. WYSO Curious producer Liam Niemeyer takes us behind the scenes of Dayton's "Lights in Flight" fireworks show.
Area college graduates are preparing to begin their careers or the next part of their educations. WYSO commentator Bob Brecha is a professor at the University of Dayton and has been thinking about how his students look at sustainability issues inside the classroom and as citizens.
Bill Felker has this week's Poor Will's Almanack.