Book Nook: The History of Rock and Roll-1964-1977, by Ed Ward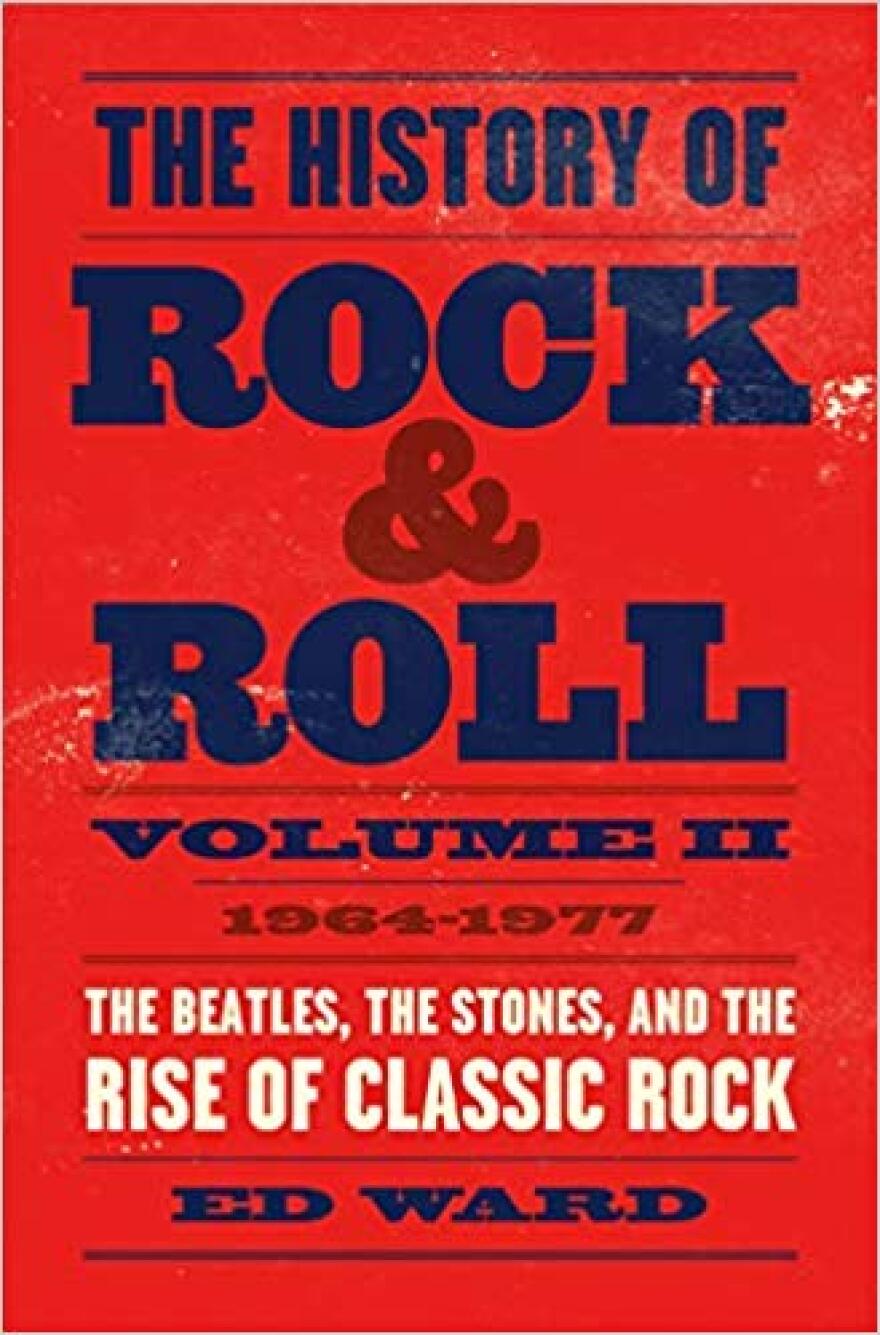 Some of my favorite interviews have come about in strange ways. Let me give you one example: About 20 years ago I got an interview with my radio idol, the late Studs Terkel. This is how it happened: one day I got a phone call at the station. An author I know was calling to say that she was on her way from New Orleans to Chicago and had stopped in Yellow Springs. She wondered if I could come downtown? She wanted to introduce me to somebody. That somebody was her boyfriend. That chance encounter was the beginning of my friendship with her boyfriend who just happened to be a dear friend of Studs Terkel. Later on he arranged for me to interview Studs. Do you see what I mean? That phone call eventually resulted in my being able to talk to Studs.
A while ago I sent an e-mail to my pal Dave Barber. Dave was a long-time music host on WYSO. Dave's knowledge of music verges on the encyclopedic. Dave mentioned that he had just gone to a book signing for a new book by the esteemed music critic Ed Ward. I asked if Ed has a new book out? Dave said that indeed he does. Now I have always wanted to interview Ed Ward and this chance mention inspired me to contact his publisher and try to arrange an interview. Ed's new book is an expansive history of some of the music I admired in my youth. I could not wait to talk to him about it. It wasn't easy to get this interview. I wasn't really certain that Ed really wanted to talk to me about his book. In the end I have to give credit to Dave Barber who put in a good word for me. Ed's anecdote about the late Brian Jones of the Rolling Stones was a keeper. And it wasn't even in the book!
The Book Nook on WYSO is presented by the Greene County Public Library with additional support from Washington-Centerville Public Library, Clark County Public Library, Dayton Metro Library, and Wright Memorial Public Library.