Book Ends: A Teenager's Love For Reading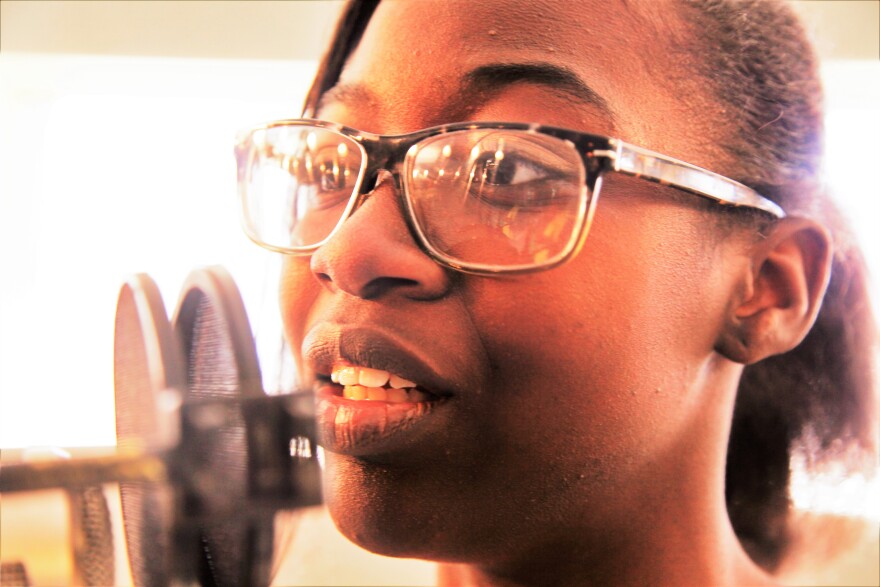 Today on Dayton Youth Radio we have a story, from the Dayton Early College Academy by Malia Hampshire about the joy of reading.
My name is Malia Hampshire. I go to Dayton Early College Academy. I love to bake cupcakes, and trains scare me. I love to read - like really love reading. I have an overactive imagination and sometimes need an outlet. I needed to find something that was very productive.
My story is about escaping reality through books. I believe that most people, teens and adults, take reading for granted. I feel that they don't even give books a chance to show them a whole new world of fantasy and magic.
I started reading books seriously when I was five. During the summer, my sisters and I went to daycare, and the caretaker, Ms. Carmen - a 5'5 black women, who wore jeans and sometimes nurse shirts, had us do a lot of stuff. She would teach us the alphabet and how to count. She taught us how to write. Sometimes she would take us out on field trips to museums, aquariums, and she even took us to the movies. she was a great person.
One day, she decided to take everyone to the library. When we got there, she gave us a book and told us, "You will not get up unless you finish this book."
So I read my first book, and when I was done, Ms. Carmen would say "get up and find another book."
When my dad came to pick us up, I wanted to finish the book so he got all of us library cards. He says it made it proud that we read often when we were younger.
"You guys started reading early, and it was better for me to see you reading instead of sitting in front of the television. It didn't bother us to go to the library, and you guys pick up 20 or 30 books. I remember there was a time when you and your sister were upstairs reading, and I didn't hear a noise, that worried me because I didn't hear a noise. And I came upstairs and checked, and you were on one couch and she was on the other and I was like…'you guys okay?' You were like, 'yeah we're fine.' I'm like okay just checking."
My mom, Takia Hampshire, also started reading when she was young.
"There was this book called "Slave Girl" a story about a young slave girl growing up in slavery times from youth to adolescence, and how she escaped from slavery," she told me. "I enjoyed it because, at this time I was in the 5th grade being bused to a new school, and at that time in the 70's busing was controversial. And I came up against some picketing and heckling and [this was] the first time I came head to head with racism."
My mom gave my twin sister and our love of reading.
"How I got my children to read was reading out loud to them, I picked Dr. Suess, and I got some African fairy tales in there. That's what I want for all of my children, to see different aspects through reading, even though I want them to go out and see the world."
The thing about reading is that people think it is a chore, and it's not. At school sometimes my teachers want you over-analyze the story. Teachers don't students that they are in the shoes of the main characters. But when I read, I see what they see, I feel what they feel, I get to be the character, I get to fight for freedom.
Malia Hampshire is a student at the Dayton Early College Academy. To learn more about DECA, visit the school's website: http://daytonearlycollege.org/ Special thanks to Anne Rasmussen, Director of Community Involvement at DECA.
Dayton Youth Radio is supported by the Virginia W. Kettering Foundation and the Ohio Arts Council.