Antioch College Student Recounts Charlottesville Violence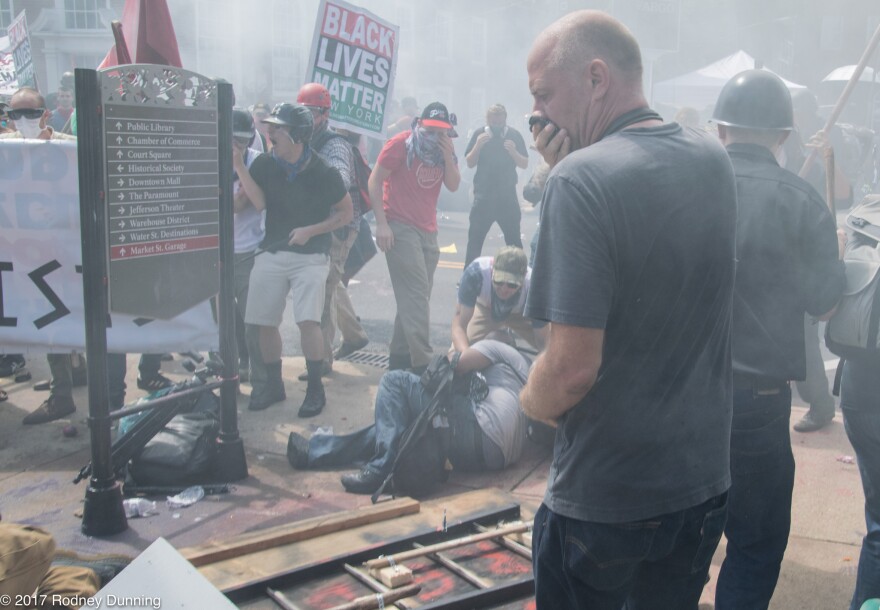 An Antioch College student who joined counter-protesters in Charlottesville this weekend says he was disappointed by police response to the violence.
Spencer Lee Glazer joined other anti-racism activists in protesting the rally led by white nationalists, who chanted Nazi slogans and carried Confederate flags.
Glazer has attended several protests in the past and says he was surprised by the level of chaos he witnessed at the rally.
"It was the closest thing I have ever experienced to a war zone. People were fleeing, people were running. There were militia men waving guns around, making shows of force trying to ... I really don't know what the militia men were trying to do in that scenario."
He says white supremacist demonstrators came heavily armed. Some were carrying assault rifles and shotguns, says Glazer, who is Jewish.
"They came ready for war, they came with riot shields, batons, and sharped flag poles. I was wearing my yarmulke at the time while I was photographing them, and they tried to take swings at me."
One person was killed and at least 19 others were injured when a man plowed his car into a group of counter-protesters.
Glazer says he's planning to organize a vigil for Heather Heyer, who was killed, in the coming days.
WYSO is licensed to Antioch College.