Dayton Seeks Ways to Continue Neighborhood Revitalization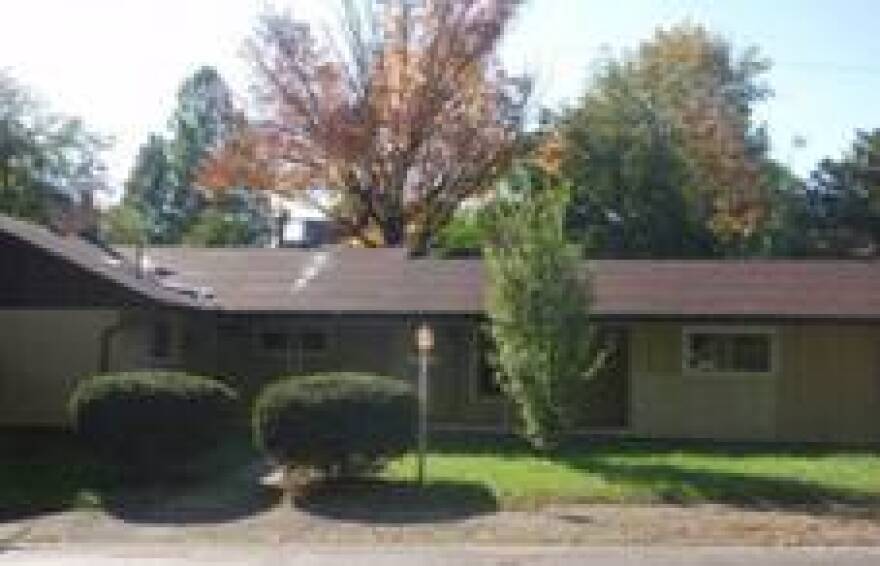 Several legislative acts since 2008, such as the Housing and Economic Recovery Act (HERA), and the American Recovery and Reinvestment Act (ARRA) provided billions of dollars for Neighborhood Stabilization Programs across the country. From the HERA program alone, the city of Dayton, Kettering, and Fairborn together received 29.3 million dollars; of that, 19 million went to Dayton, and they've used about 3.5 million to purchase and rehab foreclosed homes.
Amy Riegal with Planning and Community Development for the city says the city has focused largely on relatively stable neighborhoods with maybe one or two houses that are vacant and foreclosed on.
According to Riegal, the houses are, "Rehabbed, brought up to be houses that are highly desirable to today's home buyer, and then resold on the market for [an] appraised value, and those homes are then brought back into the neighborhood, and become an active space once again in our neighborhood fabric."
Dayton is in the process of completing 25 homes, and together with Kettering and Fairborn - 75 homes have been rehabbed. Riegal says these refurbished houses are stabilizing the home values of nearby property owners.
The city has also invested money on some new home construction, but Riegal contends neighborhoods with more than just a few blighted houses demand different, longer-term solutions. She says, "Those are areas that usually we focus on strategic demolition and we may still preserve some of the homes for purchase rehab in the future, but we try to reduce the number of vacant and foreclosed homes around the house prior to trying to bring other homes back into productive use within the neighborhood."
Riegal adds that longer-term stabilization efforts are more of a challenge for cities like Dayton, and that challenge becomes greater as funds for these programs begin to run out and city leaders are now contemplating how to keep revitalization efforts going.
Cities like Dayton were hit hard following the housing crises that began a few years back. High unemployment and other economic factors have continued taking their toll on the city as well. Debate continues about what impact federal stimulus monies had across the country, but many city governments welcomed the influx of cash.
Riegal says those programs have done a lot to keep Dayton neighborhoods above water in tough times, but those programs are coming to an end. According to her, "More than likely by the end of 2014 we will be completely out of any of the funds. We still have some funds available at this point in time but not as much as we had say two years ago. So, we're already starting to feel the slow down."
"What we're trying to do is find a successful institution in an area and then link development to that institution."
Riegal says the mortgage crises for Dayton hasn't necessarily come to an end, and so there's still more to do. Dayton City Commisioner Matt Joseph agrees but he's optimistic about the direction Dayton is headed. He says the city of Dayton is "coping."
He adds that, "We're doing what we can to find money to keep knocking down houses that are abandoned and wont be able to be used again. We feel like our economy had recovered just in time. Last couple years revenues have gone up and up, that we haven't had to lay people off, the state has really stepped up as far as giving us money to knock down abandoned houses, so we're on track to do quite a few this year – three or four hundred – so, we're going to be okay."
Still, finding funds to keep neighborhood stabilization efforts going will be a challenge for city leaders. If cities like Dayton are to continue to become more stable, housing markets will need to even out. Reports indicate that Dayton is in a rebound with strong housing prices in the first quarter, but statewide, mortgage foreclosures appear to be at a six year high.
Demolishing blighted structures, purchasing and rehabilitating foreclosed and abandoned homes have all been short-term solutions to neighborhood stabilization. Commissioner Joseph says city planners are also working on longer-term solutions.
"What we're trying to do is find a successful institution in an area and then link development to that institution. So, whether that's University of Dayton or Miami Valley Hospital in the southern part of the city, or a different hospital, a different school, or a big successful business, or whatever that might be in a neighborhood, to try to build off that; make sure people are connected to the neighborhood – they realize what resources are there, uh, make sure they know what the needs of local folks are, local businesses. Then it's good for everybody."
"It improves their health and just their quality of life."
The commissioner and Riegal cite Good Samaritan and Children's Hospitals as two more institutions serving as "anchors" for the neighborhoods around them. Riegal says Good Sam's Phoenix Project is a good example of the impact these anchors can have in their community.
She reports that program administrators have "Really focused on the quality of housing for the residents in that area, to make the neighborhood safer and more secure, on the commercial strip along Salem [avenue] that is kind-of the gateway into the hospital complex. And also there's are a lot of children in that area, it's a very family-centered neighborhood and so they focused on bringing lots of amenities to those families, especially the recreation amenities. It improves their health and just their quality of life."
The Phoenix project is a public-private partnership between Good Sam, the city of Dayton and City Wide Development, which actually began in 2006. Officials say they're "investing millions of dollars for redevelopment" in the greater Fairview and Mount Auburn neighborhoods - much like what Miami Valley and UD are doing for the Brown Street area, according to Joseph and Riegal.
Dayton has some challenging areas when it comes to revitalization. Near the West Third Street corridor, city officials are focusing on improved housing near the Greater Dayton Recreational Center, built several years ago, and the Dayton Boys Academy. They also hope to improve housing along the East Third Street corridor that connects Dayton to Wright-Patterson Air Force Base and Wright State University – two major employers in the area. As state and federal funding programs come to a close, finding institutions to serve as anchors for these neighborhoods will become increasingly important.