Toad the Wet Sprocket's Glen Phillips rolls into Dayton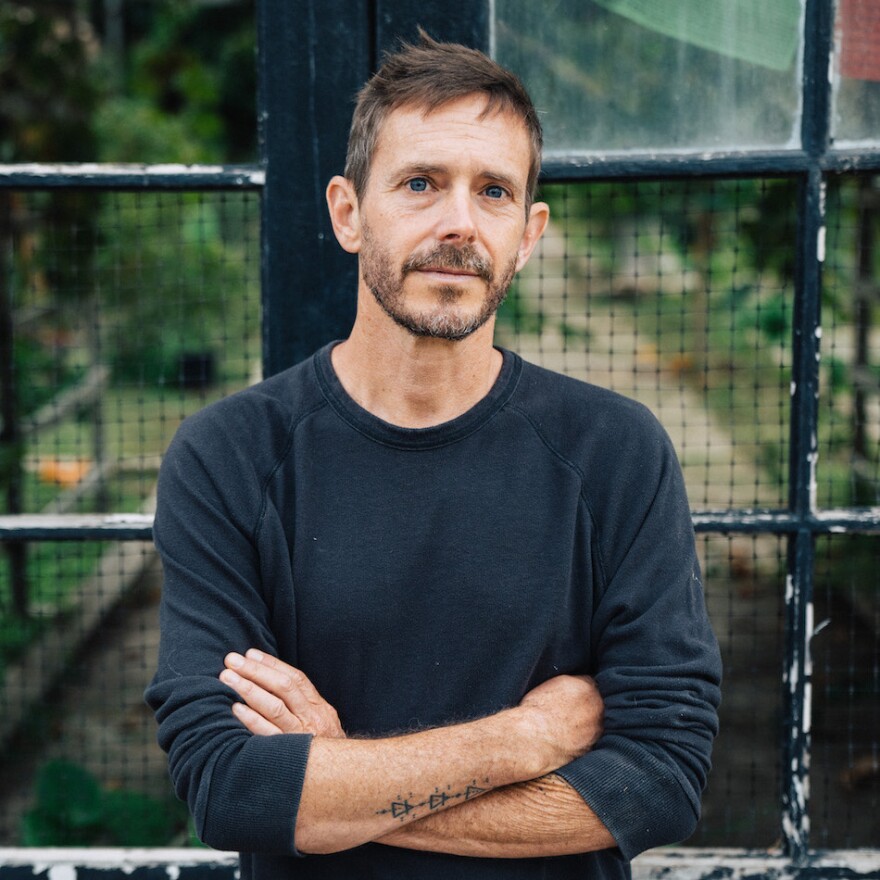 Gen-X stand up! The lead singer of one of the 90's most popular bands (Toad the Wet Sprocket) is playing a show in Dayton this month. On January 28, Glen Phillips will perform at Yellow Cab Tavern. He's touring to support his new solo album, There Is So Much Here.
I spoke to Phillips and asked him about a number of topics. The first was about how his tour has been doing so far.
"It's so far, so good. It's great to play shows again. It's been great to be out. It's been a while."
Obviously, Phillips originally achieved success in a band. Now, he's going it alone. I inquired about the experience of touring alone versus doing so with a collective. He offered, "It's a different world for sure. With the band, we know our thing. We do our thing…not a lot of curveballs. On my own, I get to surprise myself. I also feel like my solo songs hold up."
Toad the Wet Sprocket was very popular in the 1990's. I wondered how that popularity affected/informed Phillips' solo endeavors. He responded, "Honestly, it's the only reason I get to tour [chuckles]. I am grateful. My hustle isn't really good. I'm not a real hustler, so being popular helps. I'm really grateful that certain things are tied to memories. I'm fortunate for having the band." To expand on the topic, I asked Phillips about Toad the Wet Sprocket's place in the parthenon of '90's bands. He explained, " I have no idea. We were among the many of them. When people were wanting bands to be edgy, we weren't. We were the Howard Jones of college rock [laughs]. We were not the cool kids, and that was OK."
I wanted to know what inspired Phillps to create his new album. He told me, "I write songs. It's what I do. John Morgan Askew (a composer) has a studio, and he invited me to record in it. I was also inspired by a songwriting game. It was fun…we did something kind of cool. I also turned a corner since my divorce. I went through the dark period, and now I'm on the other side."
I was curious to know what was Phillips' ultimate goal with his latest album and tour. He replied, "Making the record. It's something I'm proud of. I made a bunch of records that sounded like something else, this time I decided to have fun. It feels good to have a record I like. I'd love it if a song from the album got played in a Toyota commercial and I could tour arenas [laughs]!"
In closing, I had to ask him about any other projects he had lined up. Maybe… some Toad stuff? He revealed, "I'll be recording and touring with the band this Summer. We are also making a new record. We usually tour eight to ten weeks a year. I have to say, we've had great times lately."
Show info:
Following a successful summer tour, Glen Phillips, lead singer of Toad the Wet Sprocket, will be performing an acoustic show in Dayton. He is touring in support of his new solo album There is So Much Here on Compass Records, performing new songs and Toad classics.
The show is 8 pm Saturday, January 28 at Yellow Cab Tavern in Dayton. Tickets are $25 in advance. Doors open at 7 pm. There is free parking and food available for purchase from the Pizza Bandit.